18/05/2023
Posted by:

Rosie Duffield MP

Category:

News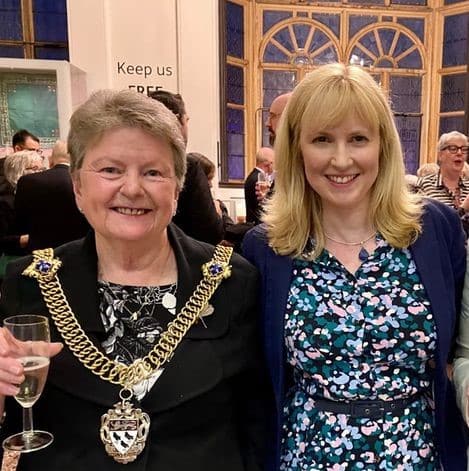 Local elections
A huge congratulations to our newly elected (and re-elected) councillors after the recent local elections. I am looking forward to working with the Labour-led administration on their priorities; to begin to address the housing crisis in the District; to look again at the previous Conservative administration's local plan, and to restore and develop Canterbury's historic market. I also want to congratulate my good friend, Jean Butcher on being elected as the Mayor of Canterbury
Canterbury Christ Church University Midwifery Course
The recent news that the Nursing and Midwifery Council is withdrawing accreditation from Canterbury Christ Church University's Midwifery BSc is extremely worrying for all those involved. I spoke with the Vice-Chancellor of CCCU earlier this week, and I have been in contact with Maria Caulfield MP, the Minister for Maternity Services at the Department of Health and Social Care.
While I will continue to monitor the situation, I have received assurances that current midwifery students, who through no fault of their own have been affected by this development, will be able to complete their courses.
Seasalter Environment Agency Meeting
This week, I invited Sally Harvey, Area Director at the Environment Agency to Parliament to meet with constituents representing the Seasalter Beach Association.
Local residents have expressed concern at the effect of rising sea levels, future flood risks and the potential serious damage and destruction this would cause to their properties and the area.
I was pleased to see the Environment Agency engage with the Association as they have often felt their concerns ignored and their considerable knowledge on the local environment had been dismissed despite considerable combined efforts to maintain the beach.
We sought clarity on the flood report, which is due to be finalised imminently, alongside expressing how the Shoreline Management Plan may need to be reconsidered due to changes which have occurred since the plan was initially put in place.
I will continue to monitor developments and ensure dialogue is ongoing between the Environment Agency, my constituents, who care so deeply about their local community and Canterbury City Council.
Canterbury Food Bank
Thousands of people across Canterbury, Whitstable and the Villages continue to struggle with the cost of living. During April, Canterbury Food Bank provided enough food to make 8,613 meals, more than 3,000 of which were for children. Please follow their Facebook page to see the list of most needed donations every week.
Canterbury for Ukraine
I had the pleasure of meeting representatives of the Canterbury For Ukraine group on Friday to talk about their lives since coming to the UK under the Homes for Ukraine and Ukrainian Families schemes, and discussed some of their most pressing concerns here in Canterbury.
Ukrainian refugees have been welcomed into our communities while their own country is under attack, but issues including lack of access to dental and wider healthcare means some are – quite incredibly – having to return to their war-torn country for urgent medical treatment.
Like all refugees, Ukrainians would dearly love to integrate fully into their new lives here, but with barriers to finding employment and affordable accommodation, it is an ongoing struggle for them. However, the Canterbury For Ukraine group, supported by Labour councillor, Connie Nolan, is working hard to support their members with training and advice to help them manage this very challenging period of their lives. I am immensely proud to count them among my constituents.
As your MP for Canterbury, I can help constituents on various issues, such as education, the environment, health and social services, highways, transport, and housing.
Please use the contact form to get in touch with me. Please remember to provide as many details as possible, including your name, address and full details of your issue.
I also hold face-to-face and online surgeries using Zoom/Microsoft Teams. At each session, I'll be available to help with local issues. Click here to book an appointment.