Job Title: Full Time Caseworker
Working For: Rosie Duffield MP
Location: Canterbury Constituency
Start Date: ASAP
Salary: £21,529- £34,599
Job Details
Rosie Duffield MP is looking for a full-time caseworker. A demanding role, leading on responses to constituents' personal casework enquiries, based within Rosie's busy constituency office.
The successful candidate will be well-organised with excellent IT and communication skills and, attention to detail. Ideally, they will have some knowledge of housing, immigration, welfare benefits and public services with a minimum of one years' experience of managing casework, confidential and sensitive information.
Key Tasks
Provide advice and support to constituents on a range of financial, health, housing, and a variety of other issues through liaison with Government agencies, the voluntary sector and others to resolve matters.
Assist with surgeries and other meetings and follow up as appropriate
Deal with queries by phone/in person, taking appropriate action to resolve, by gathering information or evidence; then document or escalate their concerns or enquiries in order to progress or close the case.
Manage own caseload and progress of casework, prioritising, logging, and updating any actions taken and following up any outstanding queries; with urgent cases reported to the Member
Draft responses to constituents
Ensure records are kept and information managed confidentially in line with the data protection legislation
Ensure that each case is dealt with promptly, sensitively, confidentially, and accurately in accordance with the MP
Gather relevant information to assist with resolving cases
Log all cases; monitor progress and ensure all identified actions are taken
Manage and monitor social media enquiries, dealing with cases that do not need to be transferred to a higher level. Ensure all enquiries are dealt with in a timely manner
There may be a requirement for the role holder to work outside of the normal working hours and travel for work occasionally
 The ideal candidate will be able to demonstrate:
Considerable adaptability, initiative, and creativity in dealing with the varied situations      encountered in a constituency office
A strong understanding of issues that affect Canterbury, Whitstable, and surrounding villages
A desire to develop alongside a constituency office team that collaboratively manage varying workloads and a diverse caseload
Self-motivation and a willingness and ability to get involved in a wide range of tasks
Strong attention to detail
Ability to draft complex letters and emails to a high professional standard
Ability to prioritise a heavy workload
Sympathy to the aims and objectives of the Labour Party
Role based within the Canterbury constituency.
Upon appointment you will be required to comply with the Baseline Personnel Security Standard, undertaken by the Members' Staff Verification Office (MSVO). See Members' Staff Verification Office (MSVO) page for further info. MPs generally pay staff in accordance with IPSA guidelines.
Closing Date: 2nd June 2023
Interview Date: Week commencing 12 June 2023
Rosie values inclusivity & diversity and welcomes applications from candidates of all backgrounds. Applications for flexible working will be considered please detail your request in your covering letter.
Application Details
To apply, please submit a CV and covering letter (no longer than one single A4 page) demonstrating how you fit the criteria listed above. In addition to this, please provide an overview, on one A4 side, of how you have previously resolved a complex situation.
Please email your application to [email protected] Email submissions should be marked for the attention of Nicola May and have "Caseworker 2023 Application [Applicant's Name]" in the subject field. Due to the volume applications, we are unable to provide feedback to unsuccessful applicants.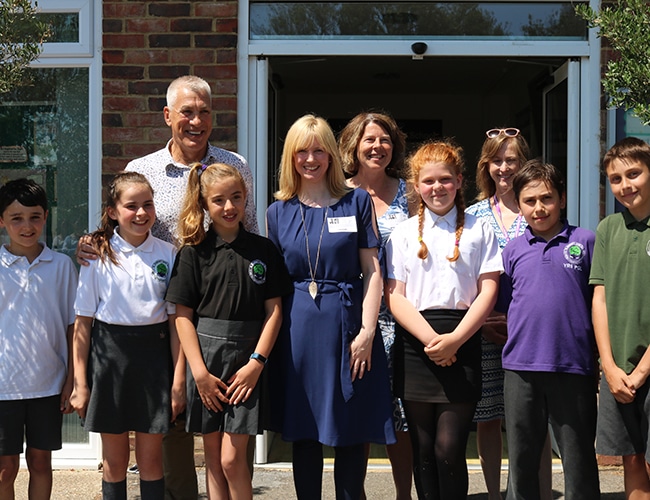 SUBSCRIBE FOR EMAIL UPDATES
Subscribe to my email newsletter to get the latest news, campaigns, and updates on my work as your MP in Canterbury.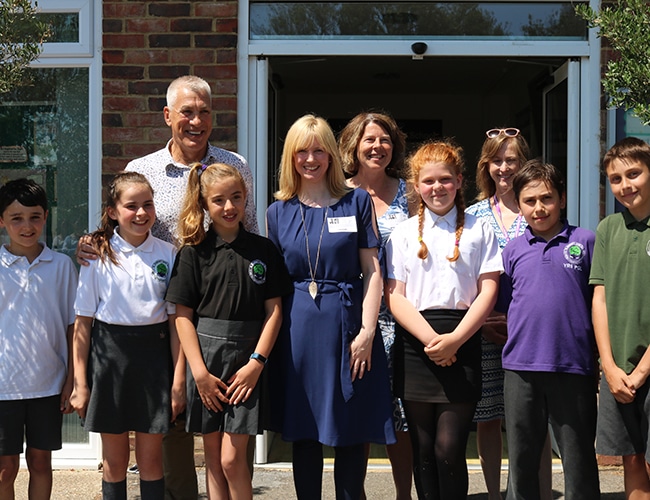 SUBSCRIBE FOR EMAIL UPDATES
Subscribe to my email newsletter to get the latest news, campaigns, and updates on my work as your MP in Canterbury.
As your MP for Canterbury, I can help constituents on various issues, such as education, the environment, health and social services, highways, transport, and housing.
Please use the contact form to get in touch with me. Please remember to provide as many details as possible, including your name, address and full details of your issue.
I also hold face-to-face and online surgeries using Zoom/Microsoft Teams. At each session, I'll be available to help with local issues. Click here to book an appointment.