18/06/2023
Posted by:

Rosie Duffield MP

Category:

News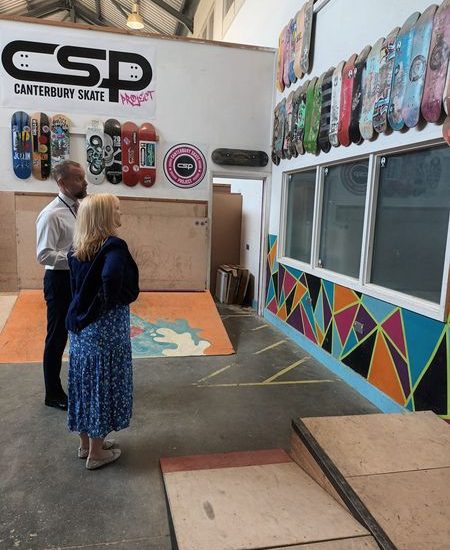 Our New Labour-led Canterbury City Council
It was fantastic to meet with senior councillors from the new Labour-led administration on Canterbury City Council last week. We discussed how we are going to work together on priority issues including tackling our District's housing shortage, the review of the District Plan and what we need to do to implement a sensible sustainable transport solution for the City.
East Kent Maternity Services
Last week, I attended a meeting called by the Health Minister, Maria Caulfield MP who visited Canterbury in order to meet with and listen to some of the families affected by the maternity deaths scandal at East Kent Hospitals Trust (EKHUFT), following the publication of Dr Bill Kirkup's report.
It was heartbreaking to hear first-hand the terrible experiences suffered by mothers that led to the tragic deaths or injuries suffered by their newborn babies. It is clear that parents had not been listened to when their concerns were aired, and were actively blocked by seeing further information, their medical notes and even made to believe that they were the problem.
Not only is a culture change urgently required, but as one of the largest NHS trusts in the country, we need extra funding to meet demands, to recruit and retain enough staff and to bring the unfit buildings up to date.
It will be a long journey to regain full confidence for all patients and staff in maternity services at EKHUFT and I will continue to work with the families affected and hold the Government to account on their commitment to implement the full recommendations from the Kirkup Report.
Update on Sewage Scandal
Las week I met with senior regional staff from the Environment Agency to get an update on what action they are taking to end the ongoing Southern Water sewage scandal. Despite having their budget slashed by the Government, I was pleased to hear that they are taking action to ensure that Southern Water deliver on their promises, both in terms of the construction of the new outfall pipe, increased use of storm tanks, and the longer term measures to resolve the issues.
Canterbury Academy
On Friday, I was delighted to be able to visit The Canterbury Academy. I had a tour of the campus with Jon Watson, the Chief Executive Officer of the Academy Trust, to see all of incredible work that they are doing as well as the investment in new facilities and buildings.
I was particularly impressed that the Academy Trust puts inclusion at the heart of everything they do. And, it was great to see a school offering such a wide range of opportunities for pupils from academic subjects through to vocational courses.
Throughout the visit it was great to see pupils who were clearly engaged and enjoying their learning.
As your MP for Canterbury, I can help constituents on various issues, such as education, the environment, health and social services, highways, transport, and housing.
Please use the contact form to get in touch with me. Please remember to provide as many details as possible, including your name, address and full details of your issue.
I also hold face-to-face and online surgeries using Zoom/Microsoft Teams. At each session, I'll be available to help with local issues. Click here to book an appointment.