13/09/2023
Posted by:

Rosie Duffield MP

Category:

News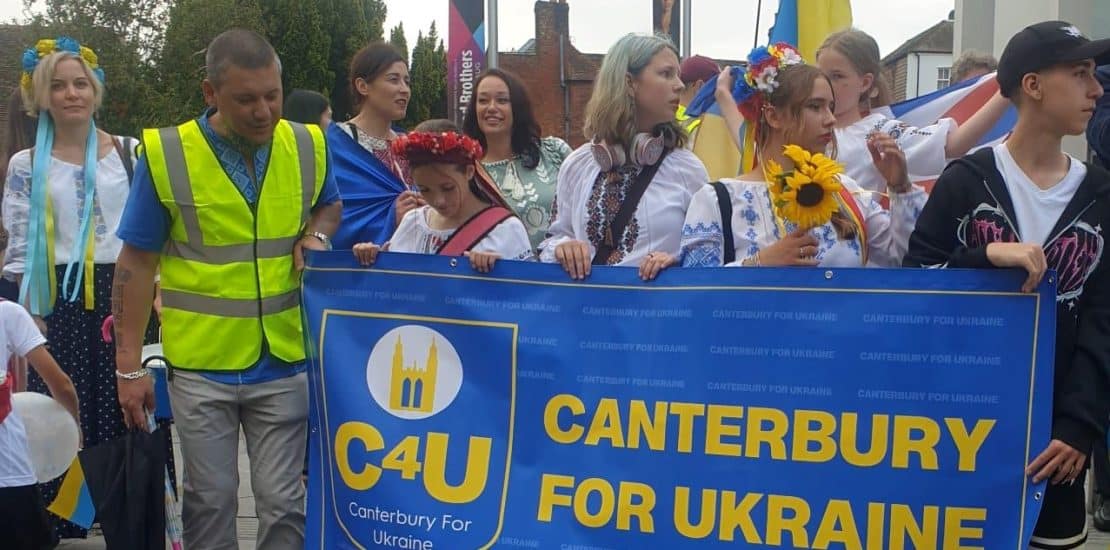 Ukraine Independence Day
It was a privilege to be invited to speak at the Ukraine Independence Day celebrations in Canterbury.
The UK is united in providing support to Ukraine to defend itself and refuge to those displaced, this must continue. Labour stands with NATO allies in providing military, economic, diplomatic and humanitarian assistance to Ukraine in the face of Putin's illegal invasion.
I am sure that we will all continue to reflect on the immense suffering the Ukrainian people have endured, and the remarkable courage and resilience they have shown. Britain must stand full square behind Ukraine, strengthening its hand, supporting relief and reconstruction, maintaining Western unity and ultimately the prosecuting of all war crimes.
Canterbury Refuse Workers Dispute
I am sure that we will all be delighted to see a resolution to the refuse workers dispute which has affected residents across the District over the past few weeks.
Our new Labour led Council have been working extremely hard to resolve the issues left over by the previous longstanding Conservative administration. I am really pleased that this has now been resolved and that the workers and residents will all benefit from the deal that has now been reached.
Thank you to Council Leader Alan Baldock, the Trade Unions, and all those who kept negotiating on behalf of the workers and the Council.
Southern Water
I am sure that you will have been angry as I was to read reports that Southern Water, along with other water companies are alleged to have been dumping sewage in our rivers on dry days. If shown to be true, it is a clear breach of environmental law and the companies' licences.
I support calls for an immediate investigation to find out how this happened, and why it has only just come to light now. If the law has been broken, sanctions must be brought. Constituents lives are being ruined by not being able to enjoy our beautiful beaches and waters.
Labour would introduce automatic fines to punish law-breaking companies, make water bosses responsible for their negligence and bring in strict mandatory monitoring of outlets to make sure this never happens again.
I have tabled a parliamentary question to the Secretary of State to ask for an urgent response on what actions her department are taking regarding this shocking news. And, I will also be meeting Southern Water executives to ensure an explanation is forthcoming.
Nitrous Oxide
I support the Government's decision to categorise Nitrous Oxide as a Class C drug. Although simply banning drugs isn't always the best solution, it is disturbing how easily young people can buy the canisters over the counter and I have campaigned in Parliament on the issue of the east availability to children – through my adjournment debate and directly to the Prime Minister at PMQs.
The health impacts of misusing Nitrous Oxide have been shown to be severe as well as the impact on communities from littering and anti-social behaviour. I hope that this categorisation will lead to a reduction in misuse by very young people. However, cuts to Local Government since 2010 will impact on enforcement. So, I will continue to press the Government on how they will support councils and others to ensure that nitrous oxide misuse is significantly reduced.
Cancer Care Waits
New research has found that patients at East Kent Hospitals are facing long waits for cancer care. Some patients are waiting up to 54 days to see a cancer specialist after referral, and facing unacceptable delays for tests or scans, including over a year for a diagnosis or to have cancer ruled out. Some patients are forced to wait 168 days to start cancer treatment.
Waiting times for cancer patients have worsened every year since 2010. However, the Government is to cut two thirds of existing cancer waiting times standards for patients this week.
It's crucial that we cut cancer waiting times down to safe levels. I want to see better cancer care include training thousands more doctors and nurses every year, providing NHS staff with modern technology, and reforming the NHS so it catches cancer earlier.
As your MP for Canterbury, I can help constituents on various issues, such as education, the environment, health and social services, highways, transport, and housing.
Please use the contact form to get in touch with me. Please remember to provide as many details as possible, including your name, address and full details of your issue.
I also hold face-to-face and online surgeries using Zoom/Microsoft Teams. At each session, I'll be available to help with local issues. Click here to book an appointment.