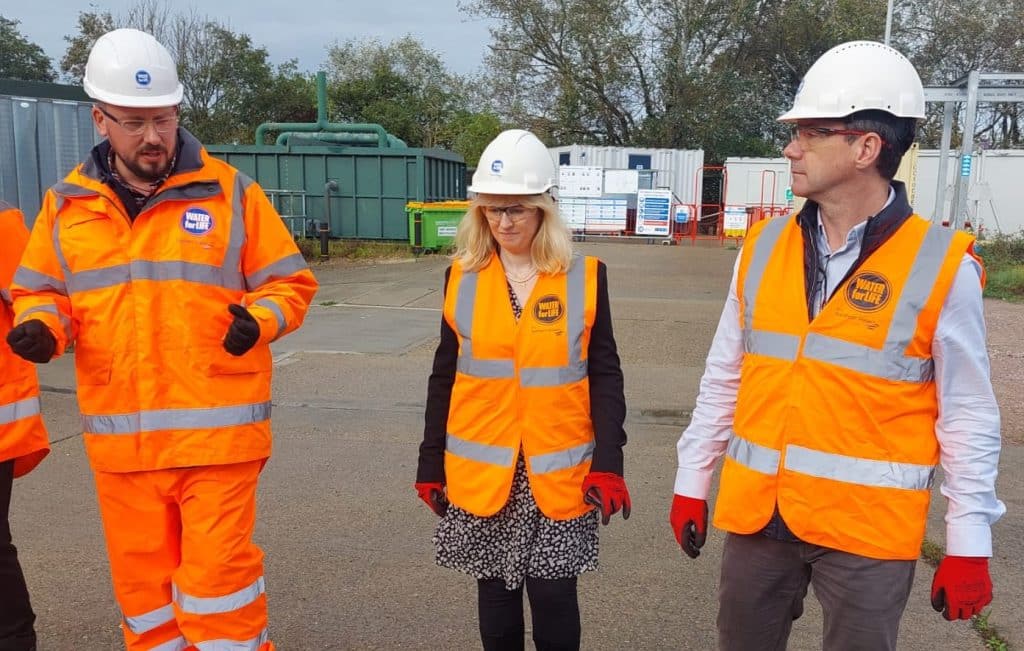 Last week, I had an informative meeting with
Southern Water
as well as a tour of their treatment works in Whitstable. Regularly engaging with the local team and with the CEO Lawrence Gosden, gives me the chance to properly challenge them about the sewage pollution in our seas and rivers here in East Kent on behalf of constituents. It was a useful opportunity to understand some of the latest issues affecting the water industry.
The engineers showed me the work they are doing to improve their facilities and reduce polluting events and the far too frequent combined sewer overflows, which I found to be encouraging given the problems we have had with the company over recent years.
However, I am very concerned about future costs for constituents if the proposed increases in charges from Southern Water, along with other water companies, are agreed by the regulator. I still believe that customers should not be footing the bill for the lack of investment in our water and sewage infrastructure since privatisation.
Nevertheless, it is positive that Southern Water are now communicating with me and local stakeholder groups more regularly about what they are doing, and that they are listening and responding when I tell them about my constituents' complaints.
As your MP for Canterbury, I can help constituents on various issues, such as education, the environment, health and social services, highways, transport, and housing.
Please use the contact form to get in touch with me. Please remember to provide as many details as possible, including your name, address and full details of your issue.
I also hold face-to-face and online surgeries using Zoom/Microsoft Teams. At each session, I'll be available to help with local issues. Click here to book an appointment.