Read about some of Rosie's activities over the last two weeks.
Is it for EU?
Last week, Rosie held a business breakfast meeting with John Howarth, MEP for the South East. We invited business owners from various industries to discuss the impact Brexit will have on local businesses here in Canterbury. There was a big concern shared by everyone in the room – uncertainty. Business owners are worried about the lack of a plan, and say that a more transparent Brexit would allow them to prepare their business and make relevant adjustments, that would make it easier to cope with the challenges they will face in the years to come.
Taking Shelter with our Umbrella
Rosie visited Canterbury Umbrella Centre, a warm and welcoming place that provides positive support to people, especially those with mental health problems or learning difficulties. We were welcomed by the fantastic staff and sat down for a generous meal which is provided for users every day. Some volunteers then showed us around the facilities, and we were delighted to find that the centre offers various activities – Yoga, art classes, computer lessons, and cooking to name a few. Also on offer are support groups and drop-in surgeries where professional advice is provided. The umbrella centre is a huge asset to our community and Rosie looks forward to supporting them further.
This Girl Can!
Rosie met with a writer from the University of Kent student newspaper, Inquire, who interviewed her as part of their "This Girl Can" campaign. They spoke about what is takes to be a woman in parliament, and what we can be doing to tackle abuse and injustice towards women in the workplace. The interview will be available in next week's issue of Inquire.
Remembering Those Who Serve
Rosie joined the Royal British Legion, selling poppies at their stall in Canterbury High Street. She was honoured to spend the afternoon with both retired and service members of our armed forces, and support the Legion in both remembrance and hope. Rosie attended the Remembrance Service outside the Library in Whitstable on Saturday 11th, where she read a Bible passage. On Sunday 12th Rosie attended Canterbury Cathedral's service –laying of wreaths at the war memorial in the city's Buttermarket, followed by the service itself and then the march past in the centre of the city.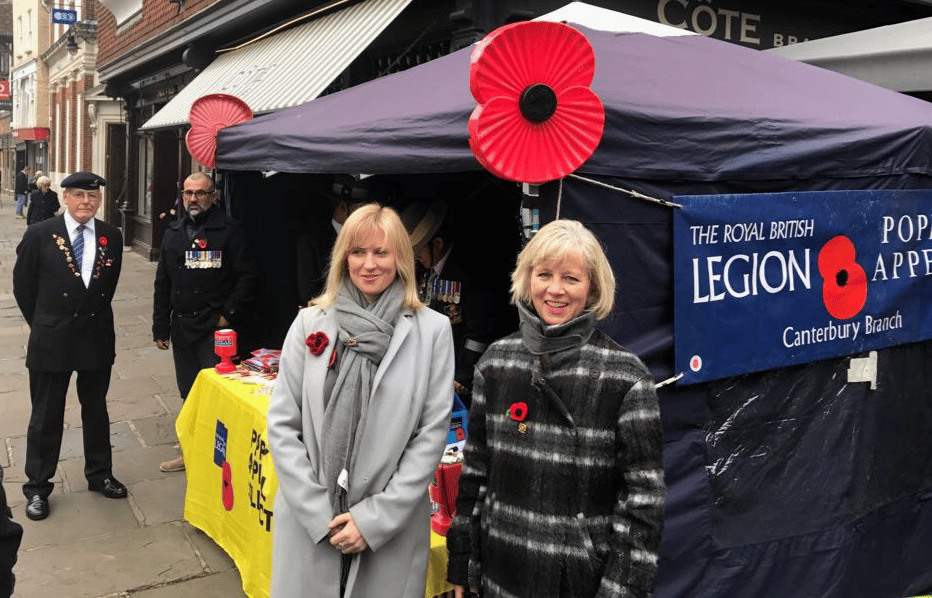 Coffee with the Windsors
Rosie visited Windsor House in Whitstable to attend their Thursday coffee morning with Labour Councillor for Gorrell, Bernadette Fisher. Rosie launched the Labour Safer Homes appeal at Windsor House, speaking to residents about the safety lessons we should learn following the Grenfell tower tragedy and their views on sprinklers in high rise social housing. Rosie also heard from the residents about their road safety concerns and the new speeds at which motorists are driving down Belmont Road. Rosie is supporting the residents' calls for a review of road safety features near to Windsor House, to allow residents to more safely walk into the town centre.