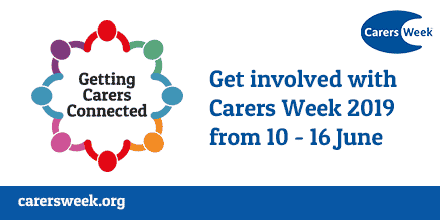 Between the 10th-16th June is National Carers Week, recognising the role that unpaid carers play in society. Though there are up to seven million carers in the U.K., their work is often undervalued and ignored by the government. This week therefore raises awareness about the work they do and this year, the central theme is 'getting connected'. Despite the fact that in Kent alone there are 151,000 carers, only 1 in 10 across the country are officially recognised. Therefore,  this campaign aims to link up carers so that they receive more support, whether that be through groups such as Carers Support East Kent, or through financial support which some unpaid carers may be eligible for.
Rosie Duffield, the M.P. for Canterbury, says: 'National Carers Week is a great opportunity to celebrate the hard-work of the millions of unpaid carers across the country. I hope that, in line with this year's theme of 'getting connected', the awareness that is raised helps carers realise they are not alone and that there is support out there. Unfortunately though, despite campaigning efforts from groups, including the fantastic Kent-based group #WeCare campaign, the government has abandoned the promised carers strategy. I want to see greater financial support for carers, with their benefits raised in line with Jobseeker's Allowance, and the launch of a National Care Service.'
Katy Styles, a founding member of the #WeCare campaign, says: 'Whilst unpaid carers appreciate the week long spotlight that Carers Week throws on us all, carers issues should be a year long focus for decision makers. We Care Campaign continue to campaign for carers to be valued for the enormous contribution they make to society. We are calling for a national Carers Strategy which would support and identify us all and are committed to ensuring carers voices are heard.'
ENDS.
For more information, please contact [email protected]